My family and I got back from our boat trip on Monday..The trip took about 6 hours,which left me a lot of time to craft..Along with that,we did a lot of sitting around and relaxing when we weren't walking around the town there.
I got a few simple bead and embroidery floss jewelry projects projects done.Take a looksee
Beaded ruffle bracelet-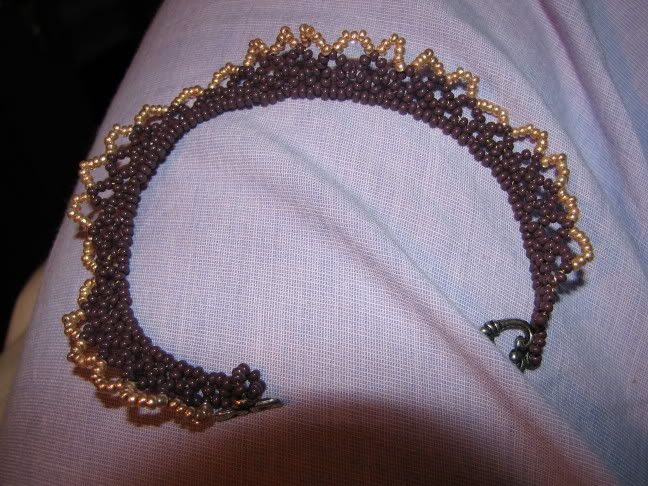 This thing snapped on me a few times because I used crappy wire.Not only that,but the gold beads I used were CRAP.The coloring washed out with water..so every time I washed my hands or took a shower more and more gold came out. I decided to remake it with better wire and beads.
Next up is the Gryffindor-ish bracelet-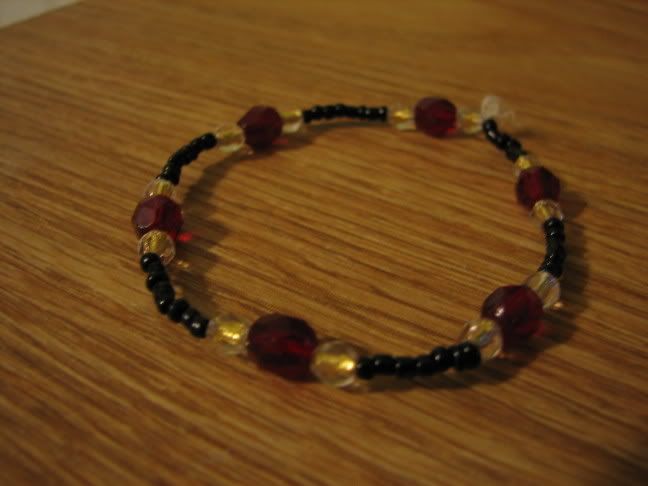 Hearts-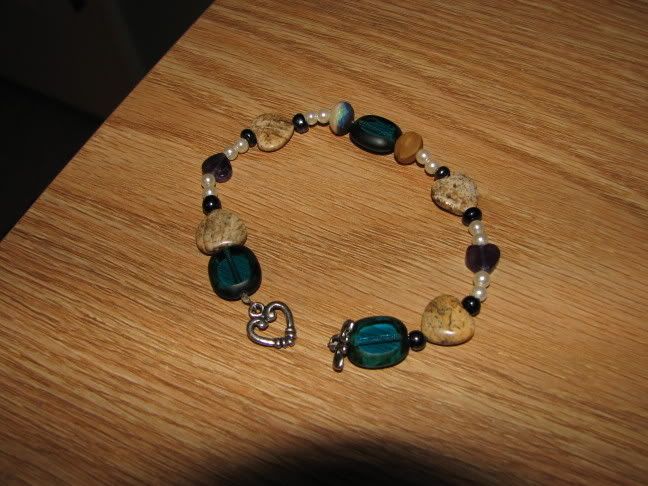 And a Zig-Zag knotted one.Sorry for the crappy picture-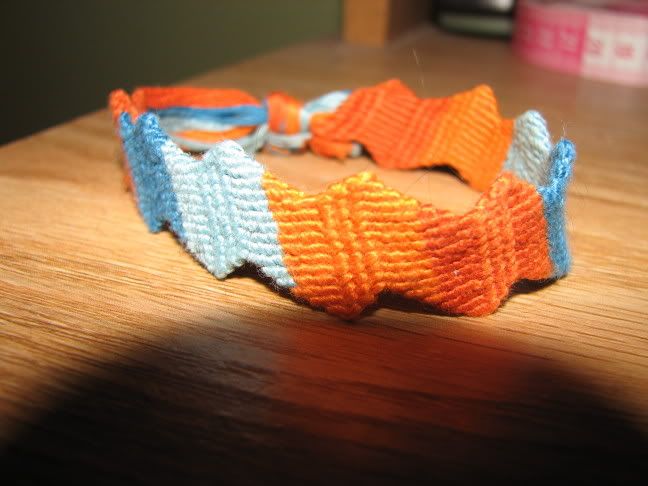 I ran out of string at the end!The last zig-zag is all bumpy and ugly >_<
I'm dripping in jewelry now,eh?